Welcome
to Custom-Boots.NET !
We have exclusives for you!

Check out our New Get Them Here boots page!

Get them here on our website!

We make the boots of your dreams!
Let's hear your boot dreams.
Order these beauties here!

This is a great time to order them and if you have some extra cash coming your way soon, this is the time to put us to work making them!
Our NEW 'In Stock' Boots page is ready to accept your order and ship your boots TODAY!

Check them out. Order yours right now!
Think of yourself as the boot designer ...
Simply imagine the pair of boots you'd like, tell us exactly what they should look like and which features you would like, and we will build you 'the boots of your dreams!"
Let's get started ...
Just click on our
Boots
link here or above, to see the styles we offer! (Take note of the 'Style Name or Number" you'd like!)
Boots that have proven to last a lifetime and boots you will be proud to own and wear!
Custom Boots by Miguel Jones from
Custom-Boots.NET
.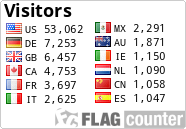 Follow us ...