Payment
to Custom-Boots.NET
We will accept your payment directly from your PayPal account and we also accept your payment using your credit card though PayPal.
Any major credit card processed and accepted by PayPal will work.



Mastercard

VISA

American Express

Discover

and other credit cards.

We use PayPal for all our online transactions because it is safe, secure and assured ...for both you and for us!
You know that your boots will be made to your order and that you will receive them.
We know that your payment is assured and safely transmitted to us.
It's a 'win-win' situation for everyone!
Let's get started ...
Just click on our
Boots
link here or above, to see the styles we offer! (Take note of the 'Style Name or Number" you'd like!)
Boots that have proven to last a lifetime and boots you will be proud to own and wear!
Custom Boots by Miguel Jones from
Custom-Boots.NET
.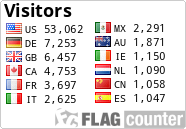 Follow us ...
How We Make Boots | Our LOW Prices | Links

Terms of Use | Home

Send Us Your Measurements
Online Measurement Form